Most Recent CD
Choral Treasures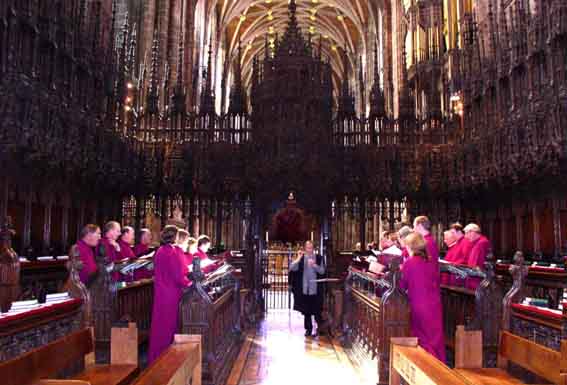 The Choir's 6thCD. A CD of music representing some of our lighter repertoire, both contemporary and from our visits abroad. We feel sure that there is something to please everyone in our choice of Choral Treasures. The recording was made on 16th. April 2011 and the release date was 15th July. This CD is now available to purchase at £9.99 (including postage and packing).
Previous CD
To Everything there is a Season.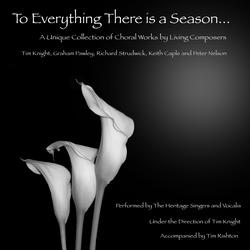 The Choir's 5th CD. A CD of contemporary music written by Knight, Pawley, Strudwick, Capel and other Local Composers.
This features the modern end of the choir's repertoire. Most of the works have been well received by listeners at their first performances. Released on 1st. August 2006 at £7.99 (including postage and packing).
The choir has already made 4 earlier recordings. There are no copies available of the first CD of hymns or of the CD of Carols. Two of the earlier CDs are still available and details are on this page. (right)
Orders with cheque made payable to 'Heritage Singers' to

Tim Knight,
Principal YCMD
St. Mark's House,
1, St. Mark's Avenue,
Leeds
LS2 9BN
Email for more details: tim.knight@supanet.com
Click here to go to online ordering.
where can I get a CD of yours?
A Chinese visitor who heard us singing in the Chapel of Joseph of Arimathea, Washington Cathedral
OTHER CDS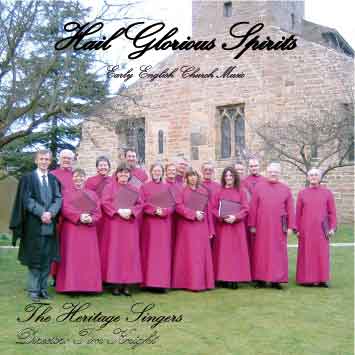 Hail Glorious Spirits
This CD is still/ available. It features the choir in its staple repertoire. The Music is by Tye, Tallis, Gibbons, Tomkins, Weelkes, Farrant, Purcell, Ford, Batten and Blow
Price £4.99 (including postage and packing)
New Every Morning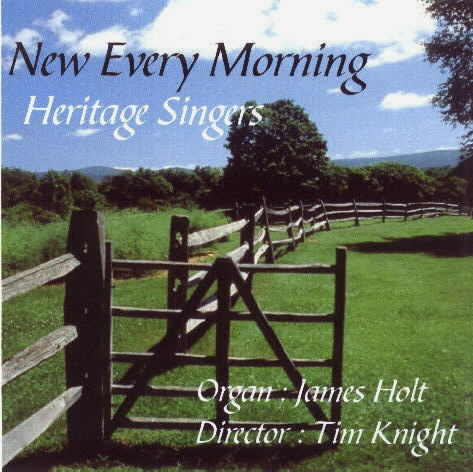 This CD of Popular Hymns was well received and soon sold out. Regrettably it is no longer available.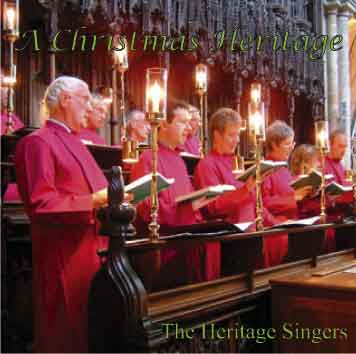 A Christmas Heritage
Recorded on October 5th. 2002, at South Parade Baptist's Church, Leeds, a CD of Christmas favourites and some lesser known Carols. Due to demand this CD was re-issued but is now no longer available.
A CD of HYMNS
Onward Christian Soldiers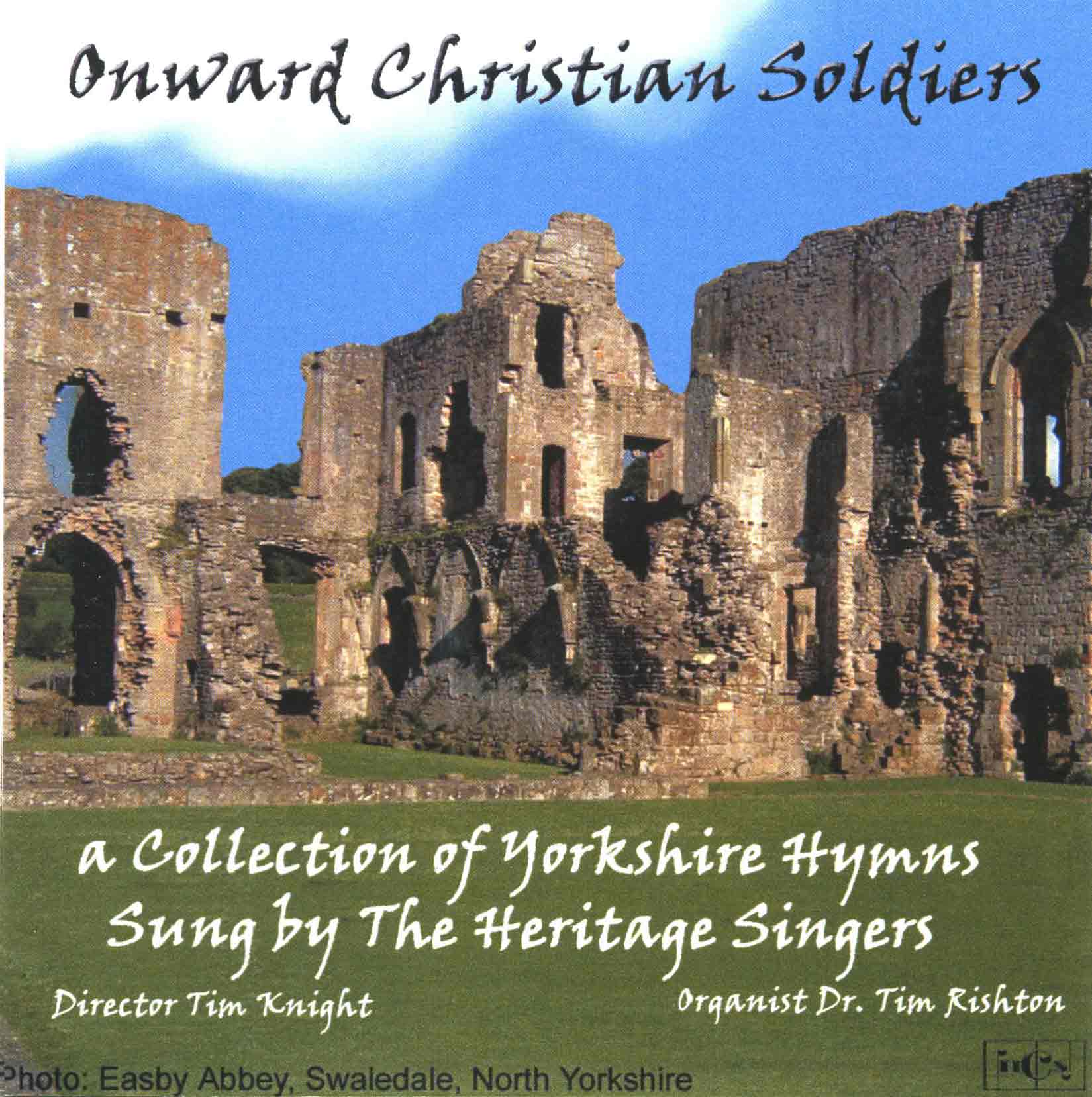 Why choose hymns from Yorkshire? The answer is simple most of the choir members live in the county, we sing in its churches, travel through its beauty and are aware of what it has given to the country as a whole. As well as being active in farming, woollen production, steel-making and coal mining the county has inspired hymn writers to add to the spiritual wealth of our land. Men who were born in Yorkshire or spent time in Yorkshire, such as Fredrick William Faber, Sabine Baring-Gould, John Fawcett, John Bacchus Dykes, Edward Miller and Samuel Sebastian Wesley, all have words and music still used today. In fact so much was written by these people that it has been difficult to make a choice. Onward Christian Soldiers is a rousing hymn by Baring Gould reflecting the confidence of Christian discipleship whereas O strength and stay by Dykes though still confident but more reflective anticipates our eventual meeting with God.
Praise is an essential part of worship and Praise to the holiest in the height written by John Newman and sung to a tune by Dykes along with My God how wonderful Thou art also by Newman are two contemplative hymns of this type.
The tune to Eternal Father, strong to save may well be the most sung of Dykes melodies, being the Navy Hymn for both England and the U.S.A, as well as a hymn famous for being sung at morning worship on the last day of the Titanic.
When I survey the wondrous cross, words by Isaac Watts is beautifully expressed in the well-known tune by Edward Miller, an organist in Doncaster over 200 years ago. Some of the hymns have slipped from current-day use but are well-worth hearing again, such as Blest be the tie by John Fawcett sung to the tune Doncaster by Samuel Wesley. We sing the contemporary Come Lord to our souls, to the tune Mellingby John Fawcett.
Yorkshire has inspired composers to write tunes and then name them after the place. We sing hymns to such tunes as Bishopthorpe, Harewood, Huddesfield, Selby and York. Our recording from November 2004:
Onward Christian Soldiers £5.99 (including post and packing)
Click here to go to online ordering